Al Karpenter & CIA Debutante
released 21st July 2023, LP/CD/Digital
ever/never (NYC)

1 Born Dead
2 Public Scaffolding
3 Medieval Cocaine
4 Ruined Map

5 Fuck You All To Fade No More
6 Put On Your Mask
7 For Your Love
8 This Is An Invisible Song


Nathan Roche: voice, guitar
Paul Bonnet: electronics
Al Karpenter: voice
Marta Sainz: voice, bass
Enrique Zaccagnini: percussion
Mattin: double bass, computer

Recorded on the 2th of May 2022
Mixed on December 2022

Recorded and mixed by Mattin at Abject Musik Studio, Berlin
Mastered by Rashad Becker
Artwork and Layout by Paul Bonnet
Anti-Copyright

A collaboration between the Spanish Cabalists, Al Karpenter & French Rosicruanists, CIA Debutante, was not specifically foretold in the Fama Fraternitatis, but read between the lines, friend. That is where the truth lurks. The bilious Marxist splatter of the former, coursing alongside the dystopian surrealism of the latter, is a nefarious seance gambit born in the ether. Many voices are heard-fractious, cryptic, suffused, fading one into the other, the results often as hazy as the most bewitching pastis. Don't look now, but all the tables are levitating. Is that a spirit trumpet in the distance? Am I hearing the channeled moans of a ghost, or did someone miss last call (so eerily similar in their discontent)? The plachette is moving so fast across the ouija board, it's making a blabber-mouth out of my fingers. I had no idea anyone spilled this much verbiage in the afterlife. The crackle & whoosh of electronics fill the air. A cape is not required, but considering these Mandrake-like shenanigans, it couldn't hurt. But then I am the one being charmed. Al Karpenter/CIA Debutante are the beguilers. Trance-medium discourse never sounded so preposterously spot on. File alongside fabled, like minded alliances such as; Ash Ra Temple & Timothy Leary, 'Seven Up', Brigitte & The Hansen Experience, 'Frau Hansen Am Bass', the Shadow Ring, 'Lighthouse'.
Tom Lax (Siltbreeze)

Byron Coley rec of the day, 9 August 2023

AL KARPENTER & CIA DEBUTANTE (ever/never LP) fairly crushing meet-up between mattin's post-tongue spanish duo, and the french maestros of massed confusion. not unlike basque circus dogs pantomiming a tribute to the fall. but with music.

The Wire #476 September 2023 by James Gormley





The Modern's Friday Five

Kevin Daniel Cahill – Impossible Worlds (False Walls)
Paul Flaherty, Jim Matus, Larry Derdeyn – Wednesday Weld (577 Records)
Fortresses – Hear (Dragon's Eye Recordings)
Al Karpenter & CIA Debutante – Al Karpenter & CIA Debutante (ever/never records)
David Shea – Una Nota Solo (Room40)


Adds to the charts of wcbn fm 8/8 (Ann Arbor)

1 ERIC NACHTRAB/BASTARD IDEALS BASTARD IDEALS Spiritual Slop
2 CHAD MCCULLOUGH The Charm of Impossibilities Calligram
3 AL KARPENTER AL KARPENTER AND CIA DEBUTANTE ever/never
4 AL KARPENTER The Forthcoming Ever/Never
5 MIKAELA DAVIS And Southern Star Kill Rock Stars
6 TABI YOSHA True Colors [EP] Bonsound

Radio plays:
https://www.wfmu.org/playlists/shows/129441
https://www.freeformfreakout.com/fffoxy-podcast-225/
https://www.agorasolradio.org/podcast/ondasonora/radowitzky_falcon-grosgoroth-pablo-prisma-y-las-piramides-al-karpenter-cia-debutante-christian-bouchard-lea-boudreau-christina-giannnone-hyunhye-seo-siavas-hamini/
https://wfmu.org/playlists/shows/129386
https://freeform.wfmu.org/playlists/shows/129516
https://www.mixcloud.com/gerardcosloy/071223-show-163/?fbclid=PAAabiawz0ttYk8u98jriDlPkOv5eOOquPJhBYIPtbtIzEfX8rTmlaHGr7p8c
https://radiokras.net/index.php?id=5699
https://www.mixcloud.com/spectrasonicsound/the-institute-of-spectra-sonic-sound-72223/
https://www.citr.ca/radio/bepi-crespan-presents/episode/20230722-1/
https://www.rrr.org.au/explore/programs/teenage-hate/episodes/25652-teenage-hate-16-july-2023
https://brianturnershow.com/2023/08/01/brian-turner-show-episode-94-august-1-2023/
https://www.citr.ca/radio/bepi-crespan-presents/episode/20230728/
https://inmemoryofjohnpeel.com/2023/08/05/in-memory-of-john-peel-show-230804-podcast-playlist/
https://www.byte.fm/sendungen/knuspern/2023-08-06/22/nichts-ist-vergleichbar/
https://www.wfmu.org/playlists/shows/130676
https://sangueelectrico.blogspot.com/2023/08/sangue-electrico-v3-007-31072023.html?m=1
https://widgets.spinitron.com/WCBN/pl/17730626/Crinkle-Cut-Space-Time
https://majjem.com/playlist-listen-22-08-2023/
https://playlists.wprb.com/WPRB/pl/17764704/Don-t-Back-the-Front?layout=1
https://inmemoryofjohnpeel.com/2023/09/09/in-memory-of-john-peel-show-230908-podcast-playlist/
https://wayofm.org/shows/episodes/09082023
https://www.elmuelle1931.com/blogs/blog/news-52-playlist-el-muelle-1931-shop-%E2%80%BF
http://seul-avec-vous.blogspot.com/2023/09/sav-sur-radio-canut-emission-du-12.html





wfmu Heavy Airplay 27 July 2023 (New Jersey)

SWEEPING PROMISES - Good Living is Coming For You (Feel It)
ARTHUR RUSSELL - Picture of Bunny Rabbit (Audika)
DECISIVE PINK - Ticket To Fame (Fire Records)
AFRICAN HEAD CHARGE - A Trip to Bolgatanga (On-u Sound)
PROTOMARTYR - Formal Growth In The Desert (Domino)
PRIVATE LIVES - Hit Record (Feel It Records)
ZOMES - Love's Lesson (Feeding Tube)
COFFIN PRICK - Laughing (Sophomore Lounge)
CHITRA NEOGY - The Perfumed Garden (Modern Harmonic)
ELLEN ZWEIG - Fiction of the Physical (Phantom Limb)
GIA MARGARET - Romantic Piano (Jagjaguwar)
WOBBLY - Additional Kids (Hausu Mountain)
CINDY - Why Not Now? (Mt. St. Mtn.)
LAGOSS - Imaginary Island Music Vol​.​2: Ascension (Discrepant)
TONY ALLEN - Tony Allen (Jazz Is Dead)
BRACCO - Dromonia (Born Bad Records)
JOHN CARROLL KIRBY - Blowout (Stones Throw)
MARI DANGERFIELD - Eco-Fever (Dimple Discs)
STAUBITZ AND WATERHOUSE - Out and About (Gertrude Tapes)
ALESSANDRA ROMBOLA - Out of the playground (Sofa Music)
ELUVIUM - (Whirring Marvels In) Consensus Reality (Temporary Residence Ltd.)
BRIGID MAE POWER - Dream From the Deep Well (Fire Records)
AUTORHYTHM - Songs for the Nervous System (Thanatosis Produktion)
KRANO - Lentius Profundius Suavius (Maple Death)
FOREVER PAVOT - L'Idiophone (Born Bad Records)
HAL SINGER - Blues and News (Souffle Continu)
VARIOUS - Prends le temps d'ecouter - Musique d'expression libre dans les classes Freinet 1962​/​1982 (Born Bad Records)
HEN OGLEDD - Bronze (Streamline)
MOON BROS. - The Wheel (Feeding Tube / Armadillo Tail)
JESS WILLIAMSON - Time Ain't Accidental (Mexican Summer)
WARREN BYROM - Dreaming The Sun (Feeding Tube / Drowned Lands)
HASSAN IDEDDIR - Atfalouna (Dark Entries)
XDS - Bicycle Ripper (Mt. St. Mtn.)
WYE OAK - Every Day Like the Last: Collected Singles 2019-2023 (Merge)
GLEN WHITEHEAD - Pale Blue (Nuema Records)
BAU - Indifferentemente (Aagoo)
BONG WISH - Hazy Road (Feeding Tube)
GOOD LOOKING SON - Confirmed Bachelor (Feel It Records)
VARIOUS - Irida Records: Hybrid Musics from Texas and Beyond, 1979​–​1986 (Blank Forms Editions)
TANLINES - The Big Mess (Merge)
VARIOUS - Cool Kids Belong Together: Yeah Yeah Yeahs Tribute (Ewel Records)
KALIA VANDEVER - We Fell In Turn (Akp)
LIVE SKULL - Party Zero (Bronson)
KEELEY - Floating Above Everything Else (Dimple Discs)
BAD TRIPS - Melted Teenagers (Self Released)
FIRE-TOOLZ - I am upset because I see something that is not there. (Hausu Mountain)
AL KARPENTER AND CIA DEBUTANTE - Al Karpenter and Cia Debutante (Ever / Never)
MOTH BROTH - I, A Flying Crab (Worry)
PROBLEMS - I've Got Problems (Orb Tapes)
GRACIEHORSE - L.A. Shit (Wharf Cat)
ANNIE HART - The Weight of a Wave (Uninhabitable Mansions)
JAN HOVERS - climb (Oscade)
BILLY GRAY - Nowhere To Go (But Out of My Mind) (Sundazed)
NEIL FEATHER - Instrumentory (Ehse)
RUEN BROTHERS - Ten Paces (Yep Roc)
ASELEFECH ASHINE AND GETENESH KEBRET WITH ARMY BAND - Beauties (Mississippi / Domino Sound)
JORDAN PERRY - What Do You See Everyday? (Feeding Tube)
LANE STEINBERG - Headspace (Self Released)
MARTIN FRAWLEY - The Wannabe (Trouble In Mind)
TAKAKO SAITO - Space Music (Edition Telemark)
TESTE - Graphic Depictions (Lies Records)
VARIOUS - Antología del Canto a lo Divino (Mississippi)
WHEATIE MATTIASICH - Old Glow (Open Mouth)
YES SELMA - Mazes of the 13th Moon (Ramble Records)
SUN RA AND HIS ARKESTRA - Jazz in Silhouette: Expanded Edition (Cosmic Myth Records)
VARIOUS - C14H1OCl2NNa02 (Alrealon Musique)
BEE BALM FIELDS - Whiskey Walkin' (Round Bale)
THALA - In Theory Depression (Fire)
EAST PORTAL - East Portal (Akp)
JORMA KAUKONEN - Live At The Bottom Line (Omnivore Recordings)
OTHER HOUSES - Didactic Debt Collectors (Aagoo)
BONNEN - Fries (Edition Telemark)
EMILIE CECILIA LEBEL - field studies (Redshift Records)
GELTAB - GelTab (C.I.A. Records)
NATHAN ROCHE - A Break Away! (Born Bad Records)
RICHARD HAWLEY - 28 Little Bangers (Ace)
RODRIGO Y GABRIELA - In Between Thoughts...A New World (ATO Records)
YES SELMA - Dulce En Rune (20/20)
VARIOUS - Tribal Rights of The New Saturday Night: Brooklyn Disco 1974-5 (Ace)



RCV Lille 99.0
El Réanimator #1484
11 Juillet 2023
http://rcv99fm.org

Parking Dance - Djiam - Gloom Parasite - Icy Cold records 2022
Gazelle Twin - Death Drive - Then You Run (Original Score) – Invada 2023
Slighter feat. Craig Joseph Huxtable - Pulling Me Under (Album Mix) - This Futile Engine - Brutal Resonance Records 2023
Slighter feat. Moris Blak - The Hunt (Retcon Dub) - The Hunt (Retcon) – Confusion Inc. 2022
Al Karpenter & CIA Debutante - Born Dead - Al Karpenter & CIA Debutante - ever/never records 2023
Mission to the Sun - Unborn - Sophia Oscillations – Felte 2023
Oxbow - The Second Talk - Love's Holiday – Ipecac 2023
Melvins (featuring Void Manes) - Hot On The Heels Of Love / Hamburger Lady - Throbbing Jazz Gristle Funk Hits - Amphetamine Reptile Records 2023
Marc Richter - Hinten das Pferd - Coh Bâle – Cellule 75 2023
African Head Charge - Push Me Pull You - A Trip To Bolgatanga – On-U Sound 2023
Sub Dub - Monuments on Earth (2023 Remaster) - 30-Year Anniversary Retrospective – UPA recordings 2023
Distance – Free Me – Repercussions - Planet Mu 2008
David Shea - XY 2 - Una Nota Solo - Room40 2023
Christina Giannone - Cosmic Identity - Reality Opposition – Room40 2023
Giovanni Di Domenico - Gli Altoparlanti dei Grilli - Succo di Formiche - Unseen Worlds 2023
Celldweller - Into the Void (SWARM Remix) - Satellites (Remixed) – FixT 2023
Zardonic feat. Jean Bormann - Indestructible - Superstars - MNRK Music 2023
Sunlight Defect - Smasher - Final Drag To Hell – self-released 2023



Radio Regent
The Moderns
23.07.2023
radioregent.com

David Shea – XY Suite 0.00
Fortresses – Hear 4.25
Vanessa Wagner – Meredith Monk – Gotham Lullaby 11.47
Reverse Image – Absent Elegy 17.18
Berlin Strings – Aur_ora v. Therese Strasser 18.18
Mardit B. Lleshi – Bledi Boraku – Tema 3 22.39
Dullmea – Com o André Lourenço 26.33
Joshua Hill and Micaela Tobin – I See 30.42
Veins Full Of Static – All These Empty Rooms 33.59
Ramon Prats – PART IV 37.27
Roman Angelos and Scott Solter – Foghorns (Low Order Mix) 40.59
T 1 D 3 S – Mountain Pass 47.04
Shapednoise feat. Dean Hurley – Intro 49.20
Drifting in Silence – I Wish You Were Here 50.07
Tatsumi & Masako – Amor 56.24
Andrew Levine and Cláudio de Pina – 二 1.02.23
Avenue Azure – Dark Tenderness 1.13.52
Joni Void – Parallax Error (+N NAO) 1.17.49
[interrupt:Jumper] – Cloud Buster 1.21.28
KASAI – ど忘れ節 1.32.06
Christian Bouchard – UHF-Complex 1.35.34
The Art of Boo – Entry 1.47.13
Paul Flaherty, Jim Matus, Larry Derdeyn – Furious The Unheard 1.49.58
Sobria Ebrietas – se.35-2 2.04.28
Wolf Eyes – Dreams in Shattered Time 2.10.30
Al Karpenter & CIA Debutante – For Your Love 2.13.19
SW1n-HUNTER – Allianz Water Retention 2.16.25
Cattaneo – Il Raggio (feat. Hamid Shahsavan) 2.21.33
Kevin Daniel Cahill – Impossible Worlds 2.27.46



Eldoradio
Dortmund 93.00
Klangwelten #455
25.07.2023, 20:00
www.eldoradio.de
0 Audio: kuhzunft.com/radioshow.html

01. INTRODUCTION II (0:56) - Silver Jews (Starlight Walker)
02. ES WIRD REGEN GEBEN (3:35) - Die Fantastischen Vier (4 Gewinnt)
03. MEDIEVAL COCAINE (6:52) - Al Karpenter & Cia Debutante (S/T) - ever/never records (jul21)
04. UNBORN (3:32) - Mission To The Sun (Sophia Oscillations) - Felte (jul14)
05. CROSS VIBRATIONS (1:59) - David Shea (Una Nota Sola) - Room40 (jul21)
06. MINUM (2:10) - Giovanni Di Domenico (Succo di formiche) - Unseen Worlds (jul14)
07. KAN (3:14) - Kode9 (Xingfu Lu EP) - Hyperdub
08. A COSA SERVE SOFFRIRE (2:22) - Adriano Celentano (Rockin')
09. TESHRIN AL AWWAL (8:28) - Sawt Out (Black Current) - Al Masklakh Records (jun28)
10. NI LEG I NIX DA / PROBIERGESTALT / I BY (1:50) - Michael Barthel (Harn)
11. EEL II (Excerpt 3:58) - Hyunhye Seo (Eel) - Room40 (jul23)
12. DISTANT - for Clavichord & Rannaissance Lute (10:01) - Peter Söderberg (String Dialogues) - Thanatosis Produktion (may26)
13. REALITY OPPOSITION (6:48) - Christina Giannone (Reality Opposition) - Room40 (jul23)
14. PLEASE (5:33) - Nia (Desire)
15. HEAVEN (5:17) - George Clinton (Gangsters of Love)
16. LIFE IS A SONG (2:51) - Count Baise & Tony Bennett (Basie Swings - Bennett Sings)
17. JE T'AIME... MOI NON PLUS (4:20) - Jane Birkin & Serge Gainsbourg (7")
18. TEARS IN RAIN I & II (2:22 / 3:37) - Deantoni Parks (Silver Cord)
19. BAND IN THE RAIN (1:21) - Jean-Michel Jarre (Concerts in China)
20. WALKING IN THE RAIN (4:18) - Grace Jones (Nightclubbing)
21. IN THE RAIN (1:58) - Bill Orcutt (Music For Four Guitars)
22. RAIN (3:38) - Ernest Hood (Back to the Woodlands)
23. RAIN SHOWER (4:34) - Olu Dara (In The World - From Natchez To New York)
24. CASH RAIN (1:43) - Sami Baha (Free For All)
25. FLOWERS AND THE SCENT OF RAIN (0:19) - Nev Clay (DJMC)
26. STORY TIME RAIN (2:10) - Erik K Skodvin (Anbessa)
27. RAIN DANCE (9:16) - Herbie Hancock (Sextant)
28. RAINY DAY, DREAM AWAY (3:41) - Jimi Hendrix (Electric Ladyland)
29. WHISTLING IN THE RAIN (2:56) - Cyro Baptista & Kevin Breit (Supergenerous)
30. BUCKETS OF RAIN (3:29) - Bob Dylan (Blood On The Tracks)
31. IT'S A RAINY DAY SUNSHINE GIRL (2:57) - Pavement (Brighten The Corners)
32. RAINING ON THE MOON (14:10) - William Parker Quartet feat Leena Conquest (Raining on the Moon)
33. THE RAIN (5:09) - Lawrence English (A Mirror Holds The Sky)
34. EVENING RAIN (3:42) - Vinicius Cantuária (Silva)
35. DRIVING IN THE RAIN (2:10) - Can't (New Secret)
36. RAIN SONG of MABUTAWI-TERI (3:49) - David Toop (Lost Shadows: In Defence of the Soul / Yanomami Shamanism, Songs, Ritual, 1978)
37. JUST WALKING IN THE RAIN (2:26) - Jim Reeves (Golden Records)
38. OH THE WIND AND RAIN (5:30) - Helium (The Dirt of Luck)
39. RAINMAKER (3:41) - Michael Chapman (Rainmaker)
40. GARDENS IN THE RAIN (3:41) - Tomita (Snowflakes Are Dancing)
41. SEPTEMBER IN THE RAIN (2:21) - Robert Wyatt (Shleep)
42. TWO WINDHARPS IN THE RAIN (4:13) - Richard Lerman (Within Earreach: Sonic Journeys)
43. RAIN IN LONDON (4:05) - Michio Miyagi (Masterpieces of Koto)
44. AND BEYOND BOTH EDGES IT IS STILL RAINING (6:42) - Abhra (Seven Poems on Water)
45. RAIN FOREST (5:14) - Pierre Favre Ensemble (Singing Drums)
46. SHADOWS IN THE RAIN (5:09) - The Police (Zenyatta Mondatta)
47. IT MUST BE RAINING THERE FOREVER (3:32) - Jason Molina (Let Me Go Let Me Go Let Me Go)
48. ROOM GAMES AND DIAMOND RAIN (4:34) - Silver Jews (Bright Flight)
49. NONE BUT THE RAIN (2:23) - Townes Van Zandt (S/T)


Radio Flora, Hannover
Hypnotizer - SoundExkursionen
08.08.2023
www.radioflora.de

01 Oxbow - "Dead Ahead" Ipecac
02 Emil Amos - "Zone Black" Drag City
03 Chocolate Hills - "Saragossa Wells" Orbscure
04 Al Karpenter - "The Forthcoming (with Triple Negative)" Ever/Never Records
05 Corker/Conboy - "In The Dust And Haze" Vertical Form
06 Stunt Rock - "A New Kind Of Selfie Stick That Is A…." Born Dead
07 A.P.E. - "Lost Echo" Dorado
08 Andre Williams - "Agile Mobile And Hostile" Bloodshot
09 Codeine - "Washed Up" Numero Group
10 Jimmy Page - "Lucifer Rising (Part 1)" Boleskine House Records
11 X Or Size - "Take Flight" Good Morning Tapes
12 Al Karpenter - "Happy B-Day! (with Dominic Coles and Sunik Kim)" Ever/Never Records
13 Grischerr Feat. Jules - "Jettison" MAL Recordings
14 Sinéad O'Connor - "War" Chocolate And Vanilla
15 Napalm Death - "You Suffer" Earache Rec.
16 Mission To The Sun - "Unborn" Felte
17 X Or Size - "Aether Ore" Good Morning Tapes
18 GBK (Gartmayer, Berghammer, Kern) - "Suncheck" Klanggalerie
19 Herron - "Reducer" MAL Recordings
20 Al Karpenter & CIA Debutante - "Fuck You All To Fade No More" Ever/Never Records
21 James Emrick - "Saxd" Soda Gong
22 David Shea - "Sunset/Sunrise" Room40
23 Niko Tzoukmanis - "Flashback" Libreville Rec


Reviews:

Blow Up #304 September 2023 by Stefano I. Bianchi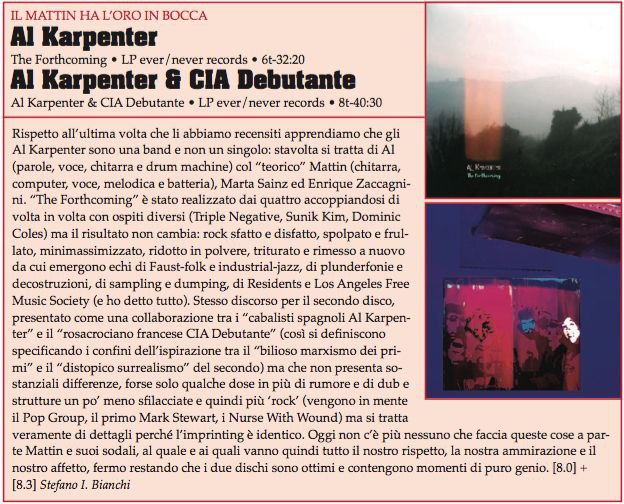 Knotwilg Records, Belgium

An unlikely collaboration which results in wonderful journey through 1979-1980 post-industrial-punk. This is as close as you can get to TG, early Cabs at their peak. Nervebreaking noisy synths backed with far out vocals and deep hidden grooves. Damn good... (just saying: some hidden gems from Al Larpenter solo still in stock as well. You basically all overlooked this mucho talented chap)

Yellow Green Reed, Philadelphia, 1 August 2023

Weird recognize weird, it would seem, as Basque noise-prank provocateur Al Karpenter has joined forces with French experimental-trash duo CIA Debutante for a full-length player (released in tandem with a solo (but guest-filled) Al Karpenter album). I haven't heard anything from CIA Debutante I haven't enjoyed, and Karpenter is a guaranteed wild-card, so it comes as no surprise that this self-titled collaboration leaves a satisfied smirk on my face. CIA Debutante are always up for downsizing, removing necessary elements of song-form (even avant-garde or post-punk song-form) to leave behind the picked-apart carcass of a tune, and Karpenter takes the opportunity to roll around in it, spouting off-the-cuff lyrics about medieval cocaine ("Medieval Cocaine") and public scaffolding ("Public Scaffolding") with the vigor and froth of Mark E. Smith's Von Südenfed contributions. As is frequently the case, Al Karpenter comes with Mattin and friends in tow here, who add percussion and electrical interference (and "computer") to Nathan Roche's incidental guitar and Paul Bonnet's shortwave electronics. These tracks have the feeling of being executed live in person, but also being post-operatively disassembled in true Shadow Ring fashion, levels raised and altered with abandon. I once questioned if Al Karpenter was a real person on here, and then he showed up in my Instagram comments asserting his existence! I almost thought I heard him speak to me personally during the uneasily-musical closer "This Is An Invisible Song", but when I go back to play it again, it's gone.


Dusted Magazine Jennifer Kelly, 3 August 2023, NYC

The Forthcoming by Al Karpenter

Al Karpenter swamps threads of song in seething banks of noise and dissonance. You find yourself focusing on blaring surface noise, while sense and melody percolates somewhere underneath. It is very modern in that there is too much going on and you are always distracted, always struggling to find the point, but you know it's there. If it doesn't make sense that's on you. This pair of releases allows for fervid collaboration, across and within the noise experimental genre. The Forthcoming supplements the Spanish outfit's live line-up—the instigator Mattin plus Marta Sainz and Enrique Zaccagnini—with like minded samplers, warpers and droners: Sunik Kim, Dominic Coles and Triple Negative. The self-titled brings in medieval futurists of CIA Debutante, just off their Siltbreeze outing Willow, Down, reviewed here a month or so ago ("The sound is immersive and disturbing, noises like factory equipment clashing with eerie Suicide-like beats."). You can't really call one disc a solo album and the other a joint effort since both gain intrigue and unpredictability from outside influences. But let's do it anyway The Al Karpenter disc dissolves and reforms across six tracks, now muttering imprecations over inchoate punk noise ("The Forthcoming"), now approaching bass thumping electro-dance clarity ("A Brand New Brontophobia"), now disintegrating into incantatory chaos ("Poison Sun"), depending on who is involved. The title track, aided by London's Triple Negative, launches florid arias out of a chaotic mesh of guitars and drums, where the instruments natter on towards their own ends, unconnected by time signature or key. A shimmery, shoegaze-y instrumental break tips into lyricism but slides out of true, an antic beat erupting from it like an irregular heart in flight. Contrast that with the clean, driving agitation of "A Brand New Brontophobia," where Sunik Kim guests. A jittering, techno bass rumbles, clipped onslaughts of snare-like drum machines rattle, as Mattin murmurs and croons. "Happy B-Day," one of the cuts with Dominic Coles, opens giddily with keyboard before cutting all the way back to guitar notes and murmured threat ("I'm not afraid to kill or die"), alternately minimal and maximal. "Drood (Can You Hear Me Now?)" offers the clearest distillation of Al Karpenter's haunted eclecticism, layering vertiginous synths over muttered alienation.

S/T by Al Karpenter & CIA Debutante

The album with CIA Debutante also delivers dystopic poetry but couched more rhythmically and with the agitation of punk rock. "Born Dead" lumbers like a giant mechanical beast, its beat slow and inexorable, giving shape to masses of guitar feedback and intermittent shouts of the title. "Public Scaffolding" bangs more frantically, as a voice rages against income inequality. It slips into static but doesn't lose its structure; you can hear the toms rattling all the way through. "Medieval Cocaine" sounds the most purely CIA Debutante-ish of all these tracks, the ping and squiggle of electronics framing unknowable, evocative verses. "Fuck You All to Fade No More," dances inscrutably on synth rhythms and shattering machine beats, as the lyrics shatter the f-word into fragments, repeatedly. None of this is especially easy listening, and you won't be putting it on at your next dinner party. But it is full of layers and passionate inquiry, and the chaos is like the world right now. Listen and feel the ground under you crumble and everything sure come into doubt.

BeachSloth's Newsletter 6 August 2023

Al Karpenter & CIA Debutante makes me miss the filth-laden lanes of NYC with the putrid aural dross of their self-titled collab. This dank, dark, dirty mess lingers in back alleyways, drunk on its decay. With a distinctive no-wave/nostalgic hue, these are parables for the leftover weirdoes, those who saw the cities become overpriced and out-of-reach for new generations of artists, desperately clinging onto a city their cultural output created. Now they see that artistic creation is commoditized, utilized to sell, and they are almost powerless to stop it. Yet there are those few who continue fighting, refuse to let up the exploration of grit, reveling in it, and are ready to teach the next generation of its importance. Out of these few, Al Karpenter & CIA Debutante serve as the last visage of this defiant stance, not letting anything stop them. CIA Debutante embraces a lo-fi aesthetic, which makes sense as they've comfortably made their home amid many other equally scuzzy groups, from Harry Pussy back in the day to their current roster of equally muck-laden explorers. On the flip side, Al Karpenter is the project of Mattin and Álvaro Matilla. While I'm unfamiliar with Matilla, Mattin's work as Billy Bao is an exquisite nightmare, a neurosis of urban life, and I adore it. The duality of both groups results in mixtures of broken-down synthesizers, like some Royal Trux "Twin Infinitives," but even more spent and gone, like the negative photograph of that album, gone with the excess and left with shadows. With their self-titled collab, Al Karpenter & CIA Debutante exchange gritty poetry, the sort scrawled in solidarity for the others on the outskirts.

Bulletproof Socks 7 August 2023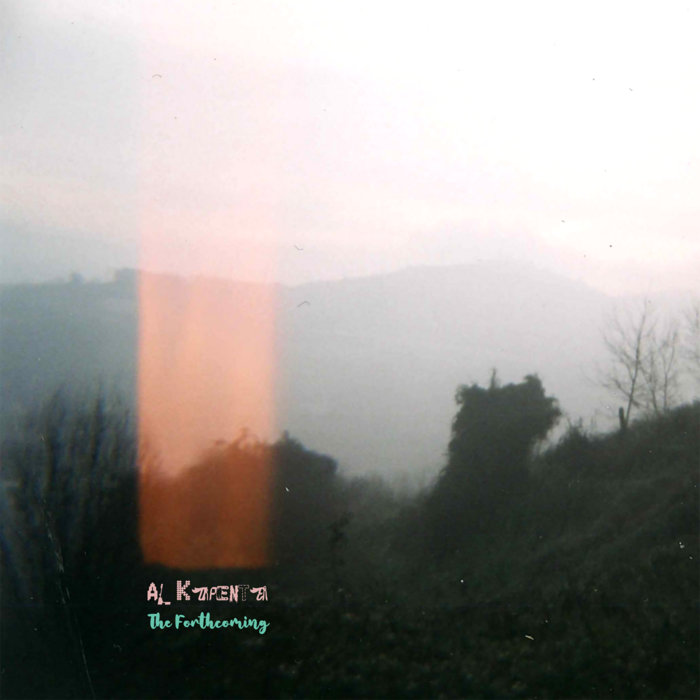 Having grown-up in a communist family, while I was a primary school kid during the early to mid 90s I used to idolize all sorts of armed struggle and especially worshipped the freedom fighter of the PLO, the IRA and the Basque fighters of ETA. So, it shouldn't be any surprise that I'll shake my ass for anything related to Basque Country music, and more if it involved the great Mattin (check some here). A relatively recent duo of his is Al Karpenter playing with Alvaro Matilla, and The Forthcoming is their new album released by ever/never records. This is hard to categorize; it has too many ideas and styles thrown in, you get improvised skronk rock not unlike The Dead C and with some surprising Scott Walker-like croons, there's psych noise, there's electronic Aphex Twin-y stuff, oooffff. Really nice album. Go over to the ever/never bandcamp and buy it.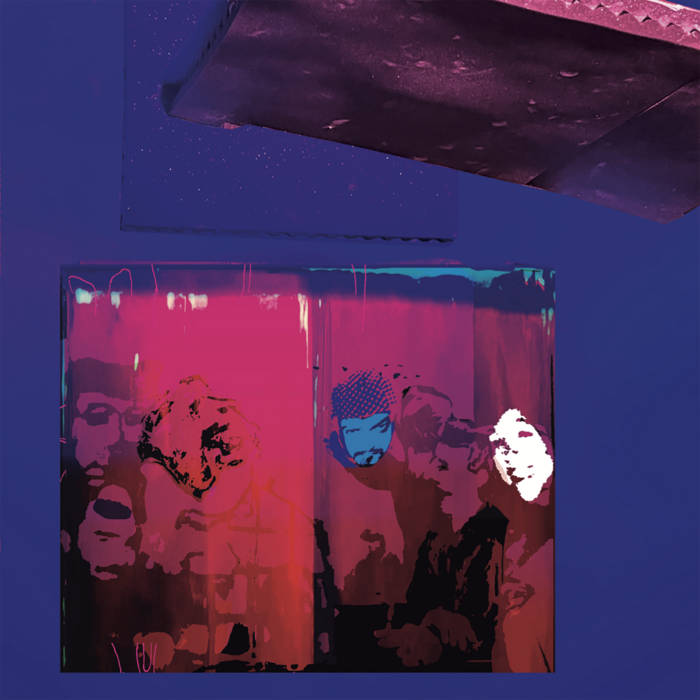 Al Karpenter and ever/never released on the same day a collaboration album between Al Karpenter and CIA Debutante, which is equally good or even better. It possesses the same musical references as the Al Karpenter album but it has a little bit more electronic AND bluesy stuff going around. Loving this. Buy it here.

The Capsule Garden Vol 2.28: August 9, 2023, Foxy Digitalis, Brad Rose,

Sucked into a black hole and jettisoned into the underbelly of a decaying world, Al Karpenter and CIA Debutante pile bones in the corner and make them sing. Feedback shards slice Vega-ist vocals into ghosts while beats go caustic, evaporating into dust caked on broken scaffolding. Minimalist palettes laugh at the void, echoing desolation blues through a stochastic minefield. Slow-burning intensities fill the emptiness with electronic fuel, putting the guitar's churning drones in a neverending chokehold. Plus, "Medieval Cocaine" is one of the best song titles ever.

Silence and Sound Roland Torres, août 13, 2023

Al Karpenter collaborant avec CIA Debutante, c'est l'apothéose du dadaïsme dans son habit d'expérimentations, plongée dans les sursauts de coeurs battant sur des tapis de sable, irrigués par les ressac de flots maritimes aux effluves urbaines. L'esprit de Suicide et les déviances de The Residents, ne sont jamais très loin, vocaux hantés à la recherche de passages secrets dans les paumes de nos mains, périples auditifs traversant nos conduits intérieurs pour exploser au contact de parasitages échappés de zones de sécurité, entourées de barbelés imaginaires. Les ambiances aiment jouer avec l'auditeur, crissements et instruments se superposant dans des assymétries jouissives, imprégnées de liberté saturée et de dérapages en ligne droite. Al Karpenter et CIA Debutante dessinent les contours d'un monde en fusion se prenant les pieds dans des boites à dérythmes, enrobées d'arabesques noise et de voix circulant entre les dimensions extensibles de notre propre imagination. Radical.

WCBN FM (Ann Arbor) 15.8.2023

Self-described "Spanish Marxist Cabalists" Al Karpenter collaborate with Philadelphia Siltbreeze artist CIA Debutante on this new record on experimental label Ever/Never. It is difficult to see exactly where the compositional contributions of the former group end and those of the latter begin, but that makes the end product all the more compelling. This is a strange and varied record sonically, with Al Karpenter's deep, theatrically creepy vocal delivery and penchant for dynamic bursts of noise blending seamlessly with CIA Debutante's weird and distorted cold-wave. It ends up sounding at times, like on the third track or the fifth. Many of the songs lack discernible "rhythms", often starting with a groove but quickly becoming sublated into noisy background echoes. The final track is simultaneously the most restrained and the most sonically dynamic, an unsettling refrain that builds with noisy splashes of distortion, reverberant strings, and cavernous drums.

ROCK DE LUX, Barcelona Al Karpenter / Al Karpenter & C.I.A. Débutante
The Forthcoming / S/T › ever/never, 2023
Por Jesús Rodríguez Lenin
07. 09. 2023


Al Karpenter es el seudónimo del músico vizcaíno Álvaro Matilla. De raíces musicales eminentemente garageras –al estilo Jon Spencer Blues Explosion, aunque con influencias de la no wave o Sonic Youth–, ha formado parte a lo largo de los últimos veinte años de numerosos grupos como Morraia, Los Chromos o Lapidaciôn Läser –varios de ellos, proyectos de una única grabación–, además de haber impulsado o participado en propuestas más experimentales como KRPNTRS –el punto de partida, en 2005, tanto de su alias Al Karpenter como de su trayectoria musical propiamente dicha, gran parte de ella publicada a través de su propio sello, Le Brutal Records–, Silver Surfing Machine, Mubles, No Jump!, Opus Glory Ignominia, El Palomar, The Heart Junkies, Taruho, Ètrangler L´Etranger, Zaratathustra, Kurtz-e o NUZ y haber colaborado con músicos de las órbitas más experimentales de todo tipo de espectros –personalidades como Mattin, Enrike Hurtado, Ainara Legardón, Loty Negarti o el director de cine Jorge Núñez de la Visitación–. Como Al Karpenter, su primer trabajo aparece en 2012: "Dead Chickenhead's Revenge", un álbum de cinco temas con influencias, entre otros, de Suicide. Con más discos aparecidos en diversos sellos (Munster, Crystal Mine, Repressed Records, etc.) en estos últimos diez años –solo uno, "Musik From A Private Hell" (2021), está disponible en Spotify, aunque hay otros, como el citado "Dead Chickenhead's Revenge", que se pueden escuchar a través de www.archive.org o se pueden localizar en bandcamp o SoundCloud–, ahora coinciden dos lanzamientos diferentes, editados por un mismo sello discográfico, el estadounidense ever/never records: "The Forthcoming", en solitario, y "S/T", grabado en colaboración con el dúo C.I.A. Débutante, de Paul Bonnet y Nathan Roche. "The Forthcoming" es un compendio de las formas más neuróticas del free rock en el que caben lo industrial (sin ritmos maquinales), el ruidismo poblado de glitches o la improvisación libre, con ese punto esquizofrénico que siempre tiene otro artista que parece una de las grandes influencias de Al Karpenter, esa figura legendaria de Fluxus y el antiarte que fue Henry Flynt. Aunque he dicho anteriormente que "The Forthcoming" es un álbum "en solitario", no lo es: ahí están colaboradores como el cineasta y músico hongkonés ruidista Sunik Kim, el improvisador estadounidense Dominic Coles o el grupo Triple Negative (un trío formado en Londres por el neozelandés Matthew Hyland, la alemana Anja Büchele y el rumano Dennis Debitsev), y todos ellos aportan variedad estilística a un álbum más libre y diverso que "S/T" (que significa, en realidad, "Sin título"), grabado íntegramente junto a C.I.A. Débutante, un grupo formado en París en 2016 por el francés Paul Bonnet y el australiano Nathan Roche. Este disco podría ser definido, con todas las reservas, como más rock. Aquí sí hay algo parecido a elementos rítmicos y una forma de emitir voces que encontramos en algunos cantantes, desde Mark E. Smith hasta Captain Beefheart, pasando por David Thomas, sobre todo en su trabajo al frente de Pere Ubu. Es, eminentemente, una construcción más minimalista, más lo-fi (a lo The Shadow Ring) y, sobre todo, más reconocible para quien se aventure por los terrenos del avant-rock, indudablemente más "asequibles" que los de la improvisación libre. De todas formas, los dos discos son fabulosas manifestaciones de una vanguardia que, por valentía y nihilismo, es heredera directa de los caminos insospechados abiertos en los años setenta por Throbbing Gristle. ∎


Revue & Corrigée #137 Sept. 2023, Michel Henritzi

Al Karpenter est une sorte de figure en écho à Daniel Johnson ou aux improbables Reynols, un song-writer qui anime les soirées underground de Bilbao, affectionne les amplis crevés, les sono défectueuses, les micros partant en feedback, les musiques bancales. Outsider ou iconoclaste assumé.

Pour ce nouvel album il a recruté Mattin (contrebasse, computer) , Marta Sainz (voix, basse), Enrique Zaccagnini (percussions) et le duo d'électro-noise parisien CIA Debutante (Nathan Roche : guitare, chant et Paul Bonnet : électronics, boite à rythmes). Les deux français apportent une touche indus à ses chansons indolentes, qui trainent avec elles un blues endémique, les mixent à des séquences froides comme celles entendues chez Cabaret Voltaire. La guitare avance reptilienne sur les rythmiques binaires de la boite à rythmes, répétant quelques maigres accords, se télescopant aux beats grésillants des machines.

Tout semble paresseux comme sortant d'une longue sieste, la voix encore ensommeillée, dans l'attente de quelque chose qui ne viendra pas, tout semble se trainer. Se dégage un fort sentiment de solitude, d'absence, Al Karpenter comme seul au milieu d'une salle de concert, sans musiciens, sans public, soliloquant ses angoisses. CIA Débutante accumulent des séquences électroniques et des accidents sonores autour de sa voix, créant un climat d'entropie, parasite. Ensemble ils réaniment la musique industrielle, ré-activent ses ambiances inquiètes, sombres, la mixent à des structures rock à la façon de Père Ubu, de Red Crayola. « This is invisible songs » for invisible man.