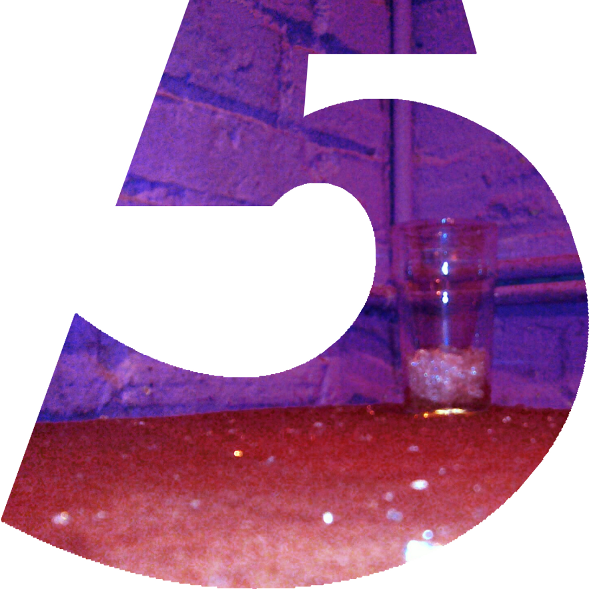 MATTIN - SONGBOOK 5
Release Date: March 2014
Label: Disembraining
Catalogue – What Is Not Music #1
www.disembraining.com
In May 2013, Disembraining invited Mattin to Australia to conceive a series of works addressing the question 'What is not music?' The question refers respectfully to the long-running Australian experimental festival 'What is Music?' reframing it as negation in order to investigate -What sounds remain impossible to assimilate? What isn't music?
Mattin responded by creating the 5th edition of his songbook series: an ongoing work that uses "improvisation as a way or exposing structural clichés in pop/rock music" and "song structures to demystify the so-called spontaneity and freedom of improvisation."
Songbook 5 was created according to a strict set of conditions generated through an obsessively literal reiteration of the number 5. Yet it is clearly a 'rock' record in sound and feeling. As such it may be the most structurally determined ''rock' album ever. An album that holds a mirror to rock's 'freedom', celebrating its own mediation.
Songbook 5 features contributions from Joel Stern and Alex Cuffe (of Sky Needle), Andrew McLellan (of Cured Pink) and the legendary NZ guitarist Dean Roberts (Thela, White Winged Moth, Autistic Daughters).
7-8 May 2013, Melbourne, Australia.
1: 5 musicians record 5 improvised songs of 5 minutes each addressing 5 concepts described in 5x5 word titles
What Isn't Music After Cage? - Aware Of Its Own Mediation - Stuck In Our Own Trap - Alienation As An Enabling Condition - The Act Acting On Itself
2: Mattin performs a 25 minute concert with 5x5 minute sections structured by 5 instructions based on the song titles given to 5 members of the audience.
3: Mattin records vocals for the 5 songs in the form of a singing lecture at the Victorian College of the Arts. The audience only hears Mattin's voice (he listens to the backing tracks on headphones).
4: Recordings of parts 1, 2 and 3 are superimposed to create a 25 minute album consisting of 5x5 minute songs.
5: Record released in an edition of 555 copies.
Distribution:
USA – Little Big Chief - brock.kappers [at] gmail [dot] com
Europe – mattin [at] mattin [dot] org
Australia – Disembraining – joel [at] otherfilm [dot] org
KDVS Top Thirty
http://169.237.101.62/tops/thirty

03/17/2014
1. Mattin - "Songbook 5" (Disembraining)
2. Teenage Burritos - "Danya" (Volar)
3. Hospitality - "Trouble" (Merge)
4. Poppet - "The Blue Sky Is Always Blue" (Bicycle Records)
5. Papillon - "Papillon" (Discrepant)
6. Cheater Slicks - "Live Vol. 3" (Columbus Discount)
7. Nacho Business/Kittens Having Kittens - "Split" (Sacramento/Phono Select)
8. The Yolks - "$2 Out The Door b/w Pretty Thing" (Randy)
9. Terrible Twos - "Horror Vacui" (Urinal Cake)
10. Soft Riot - "No Longer Stranger" (Volar)
11. Various Artists - "Sound The Alarms" (Maximum Rock N Roll)
12. The Zingers - "The Zingers" (MILLION DOLLAR)
13. PYPY - "Pagan Day" (Black Gladiator/Slovenly)
14. Lenz - "Frozen Touch" (Volar)
15. Aloa - "Aloa" (Medical)
16. Fuzz - "Live In San Francisco" (Castle Face)
17. The Coathangers - "Suck My Shirt" (Suicide Squeeze)
18. Big Ben Tribe - "Tarzan Loves The Summer Nights" (Dark Entries)
19. Bil Vermette - "Katha Visions" (Permanent)
20. Charles Albright - "The First Four Years" (Mapled Records)
21. Missing Monuments - "Blast!" (Slovenly)
22. Dahga Bloom - "No Curtains" (Captcha)
23. Victrola - "Maritime Tatami" (Dark Entries)
24. Kwes - "ilp" (Warp)
25. Edibles - "Other Minds Meet Inner Space" (DNT)
26. Fine Steps - "All Day Long" (Volar)
27. Roladex - "Anthems For The Micro-Age" (Medical)
28. The Night Terrors - "Back To Zero" (Homeless)
29. Dum Dum Girls - "Too True" (Sub Pop)
30. Habibi - "Habibi" (Burger)








Volcanic Tongue (David Keenan, Glasgow)
http://www.volcanictongue.com/tips/show/387
TIP OF THE TONGUE 02 MARCH 2014
Mattin
Songbook #5
Disembraining #1
LP
£16.99
Stunning new album of deconstructed/overloaded avant rock wildmanisms dedicated to the memory of Lou Reed and Carlos Artiach: Songbook #5 was created in five parts between 7th-8th May 2013 in Melbourne. Part one involved five musicians – Mattin, Joel Stern of Sky Needle, Dean Roberts of Thela/White Winged Moth et al, Alex Cuffe and Andrew McLellan of Greg Boring and Bitter Defeat – who recorded five spontaneous 'songs' each in response to five different concepts. Part two consisted of a 25 minute concert in five minute sections structured by five instructions based on the song titles given to members of the audience. Part three saw Mattin recording vocals for the five songs in the form of a 'singing' lecture where the audience only heard his vocals as he listened to the backing track on headphones. Part four consisted of superimposing recordings of parts one, two and three to create a 25 minute album consisting of five x five minute songs while part five is the release of the album proper in an edition of 555 copies. This is one of the most rocking and crankily DIY releases from Mattin to date. His vocals orbit the whole shackles-raising school of a Genesis P-Orridge or John Lydon circa PiL while the band come over like a post-Industrial fourth world folk punk orchestra, with ripping fuzz leads, stumpy Moondog-style rhythms, all-out psych/rock blare and moments of weird stunted dialogue that come over like Peter Christopherson's use of suspect tapes. Can't think of anyone who combines such a degree of formal rigour w/creative binds and yet who makes rock music that sounds so great that it more than transcends its critical genesis. Another killer from Mattin and the cream of the Oz/NZ underground, highly recommended!